Asher-Double Cup Winner of the 2001 RAWF Governor and Lieutenant's Governor General 's Cups and sire of Double Cup Winner '08 Haute Couture!

Asher (OSB-A-S375)

16.1 1/2 hh, by  Storyteller, out of Alouette *E*, by by Tannenberg *E*. 

Asher has proven to be a keen and scopey jumper with good hunter form over fences and is a very good correct  mover.   Asher was the recipient of the  2003 OHJA "Baby Green Conformation Hunter" Champion year end award (44 horses), and in 2004 he finished in the top 5 from a field of 63 horses in the "A" "Pre-Green Hunters". In Sept/05 Asher completed  a "Training Level"  Event at WIll ' O' Wind, in Orangeville, Ont., ridden by Paul Delbrooke, to successfully complete his ATA stallion performance approval.  Asher has been CSHA Yearend GR CH stallion for 8 yrs running a record of any CSHA stallion.   

Asher was also approved in 2006 with the RPSI, a very highly regarded German based stallion registry.  He was the only stallion out of 5 attending to be approved at that site. He scored high on his jumping ability. 

Back in 2003 Asher attended the American Trakehner Association Stallion Inspection in Wilmington, Illinois and was the only stallion out of many presented to be approved at that site.   He received a rare score of 9/10 for his jumping ability.  The ATA evaluates the stallions on their athletic ability, conformation, willing attitude and rigorous performance testing and only approves roughly 2 out of every 100 colts presented. 

Asher carries  top jumping bloodlines through both his sire and dam.   Asher's dam, Alouette *E*, was an elite mare, who's dam was the immortal Abiza *E*, the dam of Abdullah. Asher's grand-sire 
Bukephalos
 was a 17hh steel grey Trakehner,who was a top German Three Day event horse.  In 1990 he qualified for the European Young Riders Championship in Burghley, England. 
Asher's best feature is his calm,  quiet temperament. He is passing  this on to his offspring as well as throwing very large, attractive foals with correct conformation, floating movement  and jumping ability.

Asher is the sire of ASHBY, who received the OHJA "Baby Green" Hunter Yearend Champion Award  and the ATA "Baby Green Hunter" Horse of the Year in 07 & '08 OHJA Pregreen Hunter Yearend Champion and OHJA Res Childrens Yrend CH in  '10.  Asher is also also the sire of "Ashtasy" who was virtually unbeaten in the CSHA Ontario line circuit for 3yrs. running,  won her 2 yr old class at Devon, Penn.  She placed 2nd in the Gov. General and Lt. Gov General Cup classes at the Royal Winter Fair, '07 and was CSHA Show GR CH.   Asher is a top sire of winning line and A circuit hunter horses. He is proven to throw quiet, good moving and jumping offspring who are presently winning in Canada and the US.

 He is approved for breeding by the ATA, RPSI (Book I), CWHBA, & CSHA.  

Asher's sire Storyteller (Heinzelmann),  is currently campaigned on the U.S. hunter circuit. He was USAEq Amateur/Owner Hunter Horse of the Year 2001 & 2002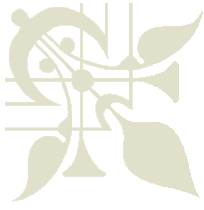 BUKEPHALOS, Asher's grandfather, through his sire, STORYTELLER, was an International 3-Day Event horse, measuring 17hh.  BUKEPHALOS was fourth at the German National 3-Day Event Championships in 1990, qualifying him for the European Championships held in Burghley, England.  Bukephalos is out of the Irish thoroughbred, BALLYVERGIN LADY,  who was the dam of eight winning steeplechasers in Ireland.  Asher's dam, Alouette *E* was an elite mare who was the daughter of Abiza *E*, the dam of Abdullah. 

Shown by Wayne McLelland, top Canadian hunter rider